This post is the second of several I am doing to flesh out some details for the earth science course I designed for JBug, based on Bill Bryson's book, A Really Short History of Nearly Everything.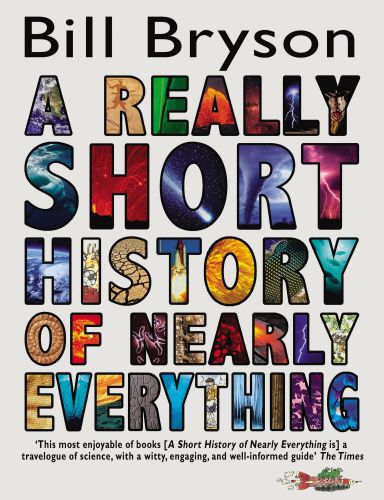 Original post on the whole course here:
Totally Rockin' Earth Science Course for JBug.
Planning charts can be downloaded here:
Earth Science Planning Chart PDF version
Earth Science Planning Chart Word version
Last post we got through sections 1-4. This post will flesh out sections 5 and 6.
The content for sections 5 and 6 is a little odd in that it did not spark many obvious project ideas for me, so I decided to fill in with what I thought might be a fun exploration that will pull together all of the previous information learned.
The "Make a Planet"  or "design a Planet" project can be as simple or as involved as you  want it to be. It can be as simple as just making a paper mache ball and painting it however you want to represent your made-up planet (this might be a good goal for littles tagging along), but for older kids, there is so much more you can do. For one, they can make up an informational "Tourist brochure" about their planet for space travelers. In order to really know all about their made-up planet and sell it to tourists, they have to recall a lot of what they have learned and make some decisions.
For instance, your child should  be able to answer the following: How do you get there? (what galaxy is it in?)What is the planet made of? Rocky or gaseous? How far from its star does it orbit? What type of star? Any moons? What are they like? What are the planet's temps night and day? Are there seasons?  Is there an atmosphere? If so what is it made of? What land masses and landforms are there? (can you see them on your model?) Any water? Fresh or salty? Can it support life? If so, then what is that life like? And so on…
So you see, in order to properly describe their made-up planet in their travel brochure, they need to pull from all of the information they have learned so far about how solar systems work, star life cycles, and the factors that influence all of the aspects of a planet (such as the ones in our own solar system). For instance, if your child says that his/her planet is 120 miles from a blue supergiant, is gaseous and is compatible with life, there may be some additional review needed!LOL!
On to the next thing: contour maps. These are always fun, but sometimes are a hard concept to grasp. Making a contour map from your own model is a great way to solve that.
For an explanation here is a link to a post where my son did this same project 6 years ago:Making a contour map.
Other than that, just look at a lot of contour maps and explore them. It's always fun to look at a map of your local area, but also pick some fantastic places like mountain ranges, rift valleys, and volcanoes.
The other project listed in these sections is to make a hypsometer. I really just threw that in there for fun, and isn't central to anything in the course. It's just a fun way to measure the height of tall things from a distance. Other similar projects could be to make an astrolabe or to use the shadow method. There are plenty of tutorials for these types of projects on the web. Just find one that looks do-able to you.  We may or may not get to this depending on how involved the Design a Planet project gets.
Other fun things you could do that we won't be doing (because we've done them before) would be to make a star chart, make a compass, make a sundial, or make a sun stone (viking navigational tool). Do as many as your child shows an interest in. There is no hurry.
Notebooking opportunities for this section are parallels and meridians, contour maps, and of course the planetary travel brochure.
Hope that helps!
My next post will flesh out the details about the simulated archeological/paleontological dig. So much fun!
2 Responses to "Small rocks: the details part 2"
Okay totally hooked, we will be following along for sure. Camryn enjoyed your Marine Bio course and shoot, we did it in Virginia. So…I know we can do this one! I'm going to have my 6th and 4th grader do this, thanks!!!!




Awesome!